Dentist - La Grange
1415 W 47th St.
La Grange, IL 60525
(708) 354-0585


My Blog
Posts for: February, 2018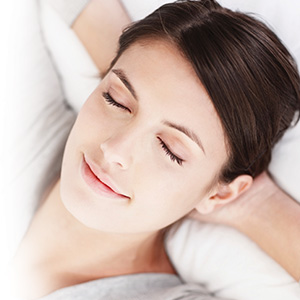 For most people, going to the dentist is as routine as getting their oil changed. But if you're like the one in ten people with severe anxiety, dental visits are anything but routine.
What may have begun as a childhood fear has turned for many people into a lifetime avoidance of dental care. Â This absence of dental cleanings, checkups and treatments can have an adverse effect on not only their oral health but their general health too.
But there are ways you can reduce dental visit anxiety, beginning first with finding a compassionate dental provider. A good dentist-patient relationship is important for everyone, but more so for people with anxiety. Building a trust relationship with a dentist who listens and accepts your fears without judging is your first step to overcoming them.
Though finding an understanding provider is important, it may not be enough in the beginning of your return to regular dental care. To help you further relax during visits, we can also provide medicinal therapies known collectively as sedation.
Although it has some similarities, sedation is different from anesthesia. The latter deadens pain sensation; sedation aims to calm your emotions. The most common sedation is taken in oral form, usually a pill (or syrup for children) taken an hour or so before the appointment. Oral sedation is often used in conjunction with gases like nitrous oxide and local anesthesia.
For a more relaxed state (especially during an involved procedure) we may use intravenous (IV) sedation. With this method we deliver the medication through a small needle or catheter inserted into a vein.
IV sedation places you in a reduced state of consciousness. But it isn't a "sleep" state as what's achieved during general anesthesia, but more of a "semi-awake" state. You won't need assistance with breathing or heart function and you can respond to verbal or touch commands. Many drugs used for IV sedation also have an amnesiac affect, so you won't remember many details about the procedure.
Depending on your level of anxiety, we can match the right therapy to induce calm and relaxation. Sedation can help you see dental visits in a more positive light so that it truly does become a life routine.
If you would like more information on sedation therapy during dental visits, please contact us or schedule an appointment for a consultation. You can also learn more about this topic by reading the Dear Doctor magazine article "IV Sedation in Dentistry."
February marks National Children's Dental Health Month. It's important for children to form daily oral hygiene habits early, but how do you get little ones to take care of their teeth? Try these tips:
Describe your actions. When children are too young to brush on their own, gently brush their teeth for them, narrating as you go so they learn what toothbrushing entails. For example, "Brush, brush, brush, but not too hard," or "Smile big. Let's get the front teeth. Now let's get the teeth in the very back."
Make learning fun. Around age 3, children can start learning to brush their own teeth. To model proper technique, play follow the leader as you and your child brush teeth side by side, making sure to get all tooth surfaces. Then you both can swish and spit. After brushing together, brush your child's teeth again to make sure hard-to-reach surfaces are clean. Note that children generally need help brushing until at least age 6.
Encourage ownership and pride. Children feel more invested in their oral health when they get to pick out their own supplies, such as a toothbrush with their favorite character and toothpaste in a kid-friendly flavor. To boost pride in a job well done, reward your child with a sticker or star after they brush their teeth.
Keep your child brushing for two minutes. According to the American Dental Association, toothbrushing should be a two-minute task. To pass the time, play a favorite song or download a tooth-brushing app designed to keep kids brushing the recommended two minutes. For increased motivation, electric toothbrushes for children often have a built-in two-minute timer as well as appealing characters, lights and sounds.
And don't forget one more key to a lifetime of good oral health—regular dental visits. If you have questions about your child's dental hygiene or if it's time to schedule a dental visit, please contact our office. To learn more, read the Dear Doctor magazine articles "Dentistry & Oral Health for Children" and "Top 10 Oral Health Tips for Children."