Dentist - La Grange
1415 W 47th St.
La Grange, IL 60525
(708) 354-0585


My Blog
Posts for: May, 2017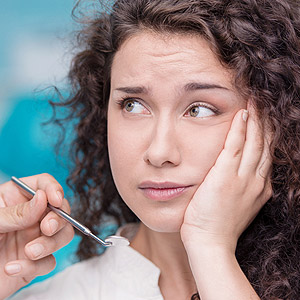 A toothache means you have tooth decay, right? Not necessarily — your pain could be signaling a number of potential causes. Determining where, how much and how often it hurts will help us find out the cause and apply the appropriate treatment.
A single symptom, for example, can mean many things. A twinge of tooth pain as you consume hot or cold foods might indicate localized tooth decay easily repaired by a filling. But it could also mean the tooth's root surface has been exposed as a result of periodontal (gum) disease — aggressive plaque removal and maybe even gum surgery might be necessary. Or it could be a sign of inner pulp decay: in this case you'll likely need a root canal treatment to save the tooth.
Pulp decay can also announce itself with a very sharp and constant pain radiating from one or more teeth. You shouldn't hesitate to see us for an examination — even if the pain goes away. Pain cessation most likely means the nerves in the pulp have died. The infection, however, still exists, so you'll still probably need a root canal treatment.
If you notice severe, continuous pain and pressure around a tooth, particularly about the gums, you may have a localized, inflamed area of infection called an abscess. An abscess can be the result of gum disease, but it might also stem from a foreign body like a popcorn husk, getting stuck below the gums. We'll need to conduct a complete dental examination to determine the cause and how to treat it.
Finally, a sharp pain when you bite down could mean many things such as a loose filling or a fractured (cracked) tooth. The latter especially requires immediate attention to save the tooth.
These are just a few of the possible causes behind mouth or facial pain. Although all of them are serious, a few are true dental emergencies and can't wait if we're going to save a tooth. The sooner you see us, the sooner we can help relieve the pain, minimize any damage and avert disaster.
If you would like more information on treating tooth pain, please contact us or schedule an appointment for a consultation. You can also learn more about this topic by reading the Dear Doctor magazine article "Tooth Pain? Don't Wait!"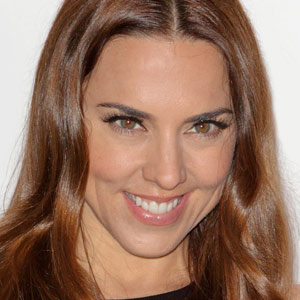 As a member of the best-selling pop group Spice Girls, Mel C (AKA Sporty Spice) enjoyed her share of musical superstardom. At the band's peak in the Nineties, the young singer's signature look featured baggy sweatpants, an assortment of tattoos, a nose stud and a gold-capped incisor, front and center in her mouth. Today, Melanie Chisholm is still singing — but now she's a mom, an amateur triathlete… and that gold tooth is just a memory. Not only that, her smile looks more evenly spaced and whiter than it did when she was referred to as the "tomboy" of the group.
What happened? In our view, it all boils down to changing tastes — plus a little bit of help from dental professionals. As the "wannabe" singer proves, there's no single standard when it comes to making your teeth look their best. Your own look is unique to you — and your smile can reflect that individuality.
For example, crowns (caps) are substantial coverings that may be placed on teeth when they are being restored. They are available in three types: gold, all-porcelain, or porcelain-fused-to-metal. The latter two are tooth-colored, while the gold is — well, shiny like gold bling. Which one is right for you? In many cases, it's your choice.
Likewise, dental veneers — wafer-thin shells that can correct cosmetic issues by covering the surface of your teeth — can be made in a variety of shades. Their hues may range from natural ivory to Hollywood white, and everything in between. What's the best color for you? Only you can say.
Some people opt for a "smile makeover" that uses small irregularities in the spacing and color of teeth to create a more "natural" look. Other folks want a perfectly even, brilliant white smile that dazzles the eye. Still others are looking to match or restore the smile they once had — perhaps even re-creating a signature gap between the teeth. As long as there are no other dental issues involved, the choice is yours.
So if you're unhappy with your smile — or if you feel it doesn't reflect the person you "wannabe" — why not talk to us about a smile makeover? Just call our office to schedule a consultation. You can learn more about this topic in the Dear Doctor magazine articles "Beautiful Smiles by Design" and "The Impact of a Smile Makeover."