Dentist - La Grange
1415 W 47th St.
La Grange, IL 60525
(708) 354-0585


My Blog
Posts for: February, 2015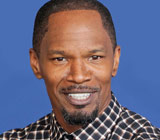 If you were a well-known actor, how far would you go to get inside the character you're playing in a movie? Plenty of stars have gained or lost weight to fit the role; some have tried to relate to their character by giving up creature comforts, going through boot camp, even trying out another occupation for a time. But when Jamie Foxx played a homeless musician in the 2009 film The Soloist, he went even further: He had part of his front tooth chipped out!
"My teeth are just so big and white — a homeless person would never have them," he told an interviewer. "I just wanted to come up with something to make the part unique. I had one [tooth] chipped out with a chisel."
Now, even if you're trying to be a successful actor, we're not suggesting you have your teeth chipped intentionally. However, if you have a tooth that has been chipped accidentally, we want you to know that we can repair it beautifully. One way to do that is with cosmetic bonding.
Bonding uses tooth-colored materials called "composite resins" (because they contain a mixture of plastic and glass) to replace missing tooth structure. The composite actually bonds, or becomes one, with the rest of the tooth.
Composite resins come in a variety of lifelike tooth shades, making it virtually impossible to distinguish the bonded tooth from its neighbors. Though bonding will not last as long as a dental veneer, it also does not require the involvement of a dental laboratory and, most often, can be done with minor reshaping of the tooth.
Cosmetic Bonding for Chipped Teeth
A chipped tooth can usually be bonded in a single visit to the dental office. First, the surface of the tooth may be beveled slightly with a drill, and then it is cleaned. Next, it is "etched" with an acidic gel that opens up tiny pores. After the etching gel is rinsed off, the liquid composite resin in a well-matched shade is painted on in a thin layer, filling these tiny pores to create a strong bond. A special curing light is used to harden this bonding material. Once the first layer is cured, another layer is painted on and cured. Layers can continue to be built up until the restoration has the necessary thickness. The bonding material is then shaped and polished. The whole procedure takes only about 30 minutes!
If you have questions about cosmetic bonding, please contact us or schedule an appointment for a consultation. You can also learn more by reading the Dear Doctor magazine articles "Repairing Chipped Teeth" and "Artistic Repair of Chipped Teeth With Composite Resin."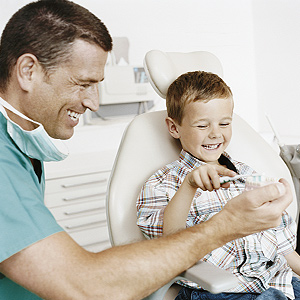 While the prevention and treatment of tooth decay has improved dramatically over the last half century, it continues to be a major health issue, especially for children. One in four children 5 and younger will develop some form of the disease.
Although tooth decay in children stems from the same causes as in adults — the presence of decay-causing bacteria in plaque, unprotected teeth and the right mix of carbohydrates like sugar left in the mouth — the means by which it occurs may be different. We even define tooth decay differently in children as Early Childhood Caries (ECC), "caries" the dental profession's term for tooth decay.
ECC highlights a number of cause factors specific to young children, such as: continuous use of a bottle or "sippy cup" filled with juice or other sweetened beverages; at-will breast-feeding throughout the night; use of a sweetened pacifier; or regular use of sugar-based oral medicine to treat chronic illness.
If you noticed sugar as a common denominator in these factors, you're right. As a primary food source for bacteria, refined sugar is a major trigger for the disease especially if it constantly resides in the mouth from constant snacking or sipping. In fact, it's the primary driver for a particular pattern of decay known as Baby Bottle Tooth Decay (BBTD). This pattern is specifically linked to sleep-time bottles filled with juice, milk, formula or other sweetened beverages, given to an infant or toddler to help soothe them through the night or during naps.
All these factors cause a cycle of decay. To interrupt that cycle, there are some things you as a parent should do: perform daily hygiene with your child to reduce decay-causing bacteria; reduce the amount and frequency of carbohydrates in the diet, particularly sugar; and protect the teeth by having us apply fluoride or sealants directly to the teeth.
Early tooth decay could affect your child's oral health for years to come. With a little care and vigilance, you improve your chances of avoiding that encounter.
If you would like more information on preventing tooth decay in children, please contact us or schedule an appointment for a consultation. You can also learn more about this topic by reading the Dear Doctor magazine article "Dentistry & Oral Health for Children."